About Us
The Dorris family has had one or more family members working as horseshoers since 1873. Paul Dorris Sr. was influenced by his great uncle, a farrier who shod trotters, racers and fine harness horses. Paul Dorris Jr. followed in his father's footsteps and the two men have spent their lives operating successful businesses as farriers.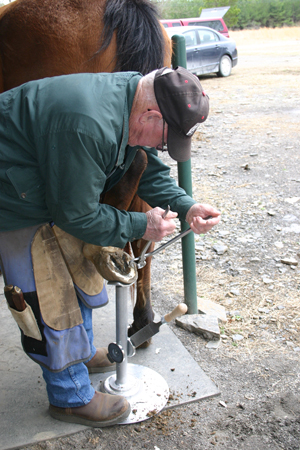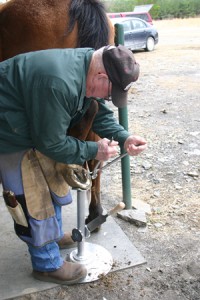 Paul Jr. and Paul Sr. both feel they have horseshoeing "in their blood," and have a natural love and aptitude for it. With their family's experience in the field going back 130 years, that's easy to understand.
Both men knew they loved teaching horseshoeing almost as much as the work itself from their experience teaching many apprentice farriers over the years. The final factor in their decision to open the Arkansas Horseshoeing School was the lack of a school in their home state. People who couldn't manage to travel out of the state weren't able to get a formal education in horseshoeing.
Their work with apprentices fresh from horseshoeing schools gave Paul Dorris Jr. and Paul Dorris Sr. a way of evaluating where schools were succeeding and where a few were falling short in preparing students for careers as farriers. They also listened carefully to what their apprentices told them about their experiences in horseshoeing schools—what they thought went into a good school.
If you spend any time at the school, whether for an extended course or a one day clinic, you'll be immediately struck by the passion and dedication of Paul Jr. and Paul Sr. toward sharing with others what they've learned in their combined 75+ years as farriers.